News Flash! Product Updates….
Oh, Boy! I am doing the

Happy Dance here at the MakeMeThinner Freedom from Flabbage Cottage!
Robust Tomato Fast Soup
(Item # 5420) is back on the shelves and available for ordering! Oh, yeah!!


Diabetic Chocolate Crunch bars
and the
Medifast Multi-Grain Crackers
are currently on backorder.

Dang!
I just got my taste buds all revved up to enjoy my
Robust Tuhmater Fast Soup
– I'll love it just as much 'though with the crunchy
Garden Vegetable
snack crackers!
Please be advised of the longer

shipping time frame… orders over $200 are shipped free via TSFL & Medifast Diet's standard shipping, which is now approximately
5-7

business

days
. It is very important that we all plan ahead with our Medigrub orders…

Christmas holiday over-loads and

inclement weather also have their impact on shipping.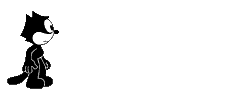 Do not wait until the last minute to place your orders – or you'll be so sad.