~ Ding Dong Belly, The Belly Monster is Dead ~
Good Evening Y'all ~
As you know, today was Surgery Day for our Dear Lil' Ms Texas.
Christi has been waiting for this special occasion for a long time. She referred to her excess belly flappage as the "Belly Monster."
I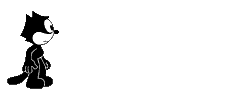 waited all morning for her husband Darren to call me with the post surgery update snd I know that you have all been waiting to hear fom me.
Since there is a three hour time difference between my side of the map and theirs, as my clock neared the 1 PM hour, I was getting a little

worried when my phone didn't ring.
I thought I might give them a call and see how things were going.
No answer so I left a message.
I didn't hear from Darren all day and then I thought perhaps Christi's surgery was started a little later than planned or

Gulp!

Cancelled.
Just a little while ago (6 PM Pacific Time) I received a phone call from a

surprise hospital visitor. Our own
LuzInIt
planned a surprise hospital visit to see Christi this afternoon and to take her a bouquet of her favorite

flowers (daisies), a basket laden with goodies and

well wishes from the MakeMeThinner Forum Family.
How about that
LuzInIt
?

A drive by flowering and hugging!
What a special friend to drive so far, sleep over at a hotel and then visit LilMsTexas in the hospital. Christi is a

special gal and so is
LuzInIt
to plan and execute this surprise!
Evidently the battery in Christi & Darren's cell phone croaked and the charger is in their hotel room…so we didn't get the phone call.
According to
LuzInIt
: The
Belly Monster
is no longer hanging around – Christi is belly free!

Thank goodness, she is free at last!



No more Dunlop Disease" for LilMsTexas! The

Belly
that used to lop over her waistline is outta here!

Buh-bye,
Belly
!
I'm sure that Christi will have
much more
to add once she gets home and is able to ambulate to her office

'puter but until she does, here's the skinny on her belly.

Remember that the doc told her to expect about
2 pounds
off the belly?
When Christi saw the doc today, the doc told her she had thought about Christi all weekend long and decided she would need more attention – the result: the surgeon actually removed
6 POUNDS of flabber
…

There is a little story to be told about the time of surgery and the arrival time at the hospital but for now and for those who want to know, the IV went
perfectly
–
no valium and no multiple pokage
! The IV went in the
first time
!

Whew! Our

prayers were answered multiple times, eh?
She is expected to have a one night

slumber party at the hospital tonight and then be released sometime tomorrow about noonish.
LuzInIt
took pictures of Christi and the hospital visit and will send them to us this next week upon her return home. Our

Dear Unca will post them as soon as we get them here at the MakeMeThinner Cottage and have permission to do so.
MMT Forum Family, we thank you all in advance for your

prayers and

support for our little dynamo Christi.
As we learn more about her progress, we'll pass on the latest information right here. Please keep holding Christi and Darren close in your thoughts and prayers. (and LuzInIt, too as she travels back home)