Dear MakeMeThinner Forum Family ~

Okay, let's

:stroll::stroll: gather around here for some updates regarding your Medigrub deliveries. Some of you have been waiting until the last possible moment to place your orders and are running low on your favorite Medifast food.

We recently received an update from TSFL/Medifast regarding shipping expectations and I want to pass them on to you.
Take Shape for Life orders are shipped via
UPS
so that they will arrive at the client's door within
3-5

business

days
.

However, there are important considerations to keep in mind:
• 3-5 business days means that the package
COULD
arrive in 3 days, but it
COULD
also arrive in
FIVE business days
.
This translates to arrival on your porch in anywhere from 5 to 7 days.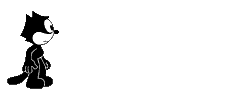 • Orders that are placed with Take Shape for Life at 1pm EST or later will be processed
the following day
, and the "first day of shipping" on that package begins the
NEXT
day following that.
For example, if you place an order for Medifast on Monday afternoon at 3pm, your order is filled on Tuesday, and it ships on Wednesday, which is considered the first day of shipping. Most likely you will
NOT
receive your order until Friday of the same week at the earliest, or possibly Monday of the next week. If it arrives on the following Monday, this is actually 4 business days.

Some packages are shipped via
FedEx
Ground.

~ Take Shape for Life always reserves the right to select the best method of shipping on standard orders.

TSFL does
not
guarantee that a package goes via one carrier exclusively.

A NOTE REGARDING SIGNATURES:
In
MOST
cases, both
FedEx
and
UPS
do
not
require signatures any more. Medifast/Take Shape for Life does not ship packages with signature required.
Your package will be shipped 'Signature Required'
only if you have specifically requested signature required with the carrier directly
.
Also, please note that in certain areas or at an apartment complex, for example,
it is the driver's discretion as the whether a package will be left
or a notice will be left for a customer.
Hope this helps you for planning when your Medigrubs will arrive on your front porch. Many people have them delivered to their workplace since it seems like they spend more time at work than at home!