:shock: Bet that subject line grabbed your attention, huh?


Hey Gang! They're here!


No more

undressed

salad greens...

Yup!

Fresh out of the
hopper and into your briefcase, purse or desk drawer!




The NEW and IMPROVED Medifast Salad Dressings are now in the shopping cart and waiting for you to enjoy on your veggies.




Creamy Ranch Dressing

(Item # 72370) Price $3.75 per box of

7 packets




Italian

Red Bell Pepper

(Item # 72360) Price $3.75 per box of

7 packets





I have not yet dipped a fork into them but will order them ASAP and

share with you about our dining experience.

If others get them before we do, we'll be waiting for your report!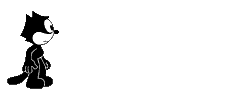 The new Medifast salad dressings are conveniently pre-mixed and packaged in

1 ounce servings

for ready-to-go

healthy fast food!

Each packet contains

one serving

of dressing for your salads, or for drizzling on vegetables or over your fish or protein portion.

No guess work, Medifast figured it out for us and the salad dressings are formulated to fit into the Take Shape For Life

meal plans and contain the correct amount of calories, fat and carbohydrates.


Nutritional Analysis:



Calories: 70

Total Fat: 6 grams
Saturated Fat: 1 grams
Cholesterol: 0-5 mg
Sodium: 320-360 mg
Potassium: 0 mg


Total Carbs: 3-5 grams

(depending upon the flavor.)
Dietary Fiber: 0 grams


Sugars: 2-4 grams


Protein: 0 grams
Vitamins & Minerals: 0% daily value

Product Claim:
Lactose Free, Caffeine Free.

I hope ya like them!