Hellow Fellow Mellow Medifasters!
Thought I'd drop ya little note with some product updates.
Unca and I are going through oatmeal raisin bar withdrawl...

the
Oatmeal Raisin Bars remain temporarily unavailable but Medifast promises to have them back shortly!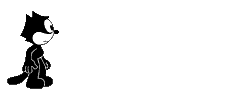 We want our bars! We want our bars!

Sorry,

got carried away here...
The Ranch and Red Bell Pepper Italian Salad Dressings also remain temporarily unavailable.

Folks, this dressing is really tasty and many of us are waiting with baited keto breath for its return. There was some kind of an issue with the packaging and as soon as the packaging elves get their rear in gear, the salad dressings will be back in stock and available for our thinny use.

We do apologize for the inconvenience.