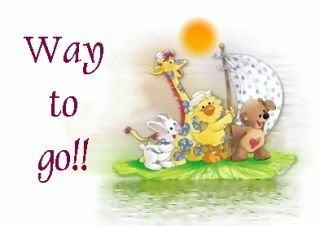 TO ACHIEVEMENT

"Imagination" is the key,
To light the fire,
As it comes before "Desire",
The seed bursts open,
To a growing flower,
Emerging as "Willpower".

As the plant grows stronger,
Many leaves to vent,
Then starts the process,
of "Development".

Till the flower bursts open,
Revealing your dream,
From a wish, it's come true,
With some changes in your scheme.
As if almost "Heaven sent",
You have gone,
From a thought,
"To achievement".
©David Nicoll 2001-2003
Congratulations Mary, on your achievement!

Hugs, Gina