Uh, oh! Some of you have been chomping too many bars lately...

Caramel Nut and the Fruit & Nut Bars are

temporarily

not

available…


We apologize, but currently the Caramel Nut Bars (Item # 6544) and the Fruit & Nut Granola Bars (Item # 6550) are unavailable.
We expect to have them back in stock within a week.


Here's a great opportunity to try some of our other great tasting bars, such as
Chocolate Divine
,
Peanut Butter
, Oatmeal Raisin, or Unca's fave...Crunchy
Lemon
Bars.
I thought there was a bumper crop of
tuhmaters
this summer but evidently not...

my precious
Robust Tomato FastSoup
(Item #5420)

continues to be out of stock.

However, our Delicate Chicken and Savory Beef FastSoups are

available while we wait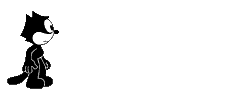 until
Robust Tomato
is back in stock.
We apologize for any inconvenience this may cause, and will

inform you of their availability when they are back in stock.

I will order
MY
load of
Robust Tuhmater FastSoup
FIRST
and when I have my cupboards and pantry full, THEN I'll tell you so you may place an order, too!