SharonR wrote:

Joelie wrote:

WOW, I didn't know you had a daughter OLD ENOUGH to have a baby.

How exciting. Umm yeah the program makes you feel good about yourself, hense getting to close to hubby. LOL
THANKS Sharon...you are too sweet!

I was only 18 years young when I had her and I will now be a nonna before I am 40.

OH...and we had a little sneaky peak at the cutie pie earlier this week.
My daughter had a 4-D ultrasound, and although little Adam wouldn't cooperate (covered his face with his hands as soon as he was on the screen)...the tech was able to get THIS profile shot.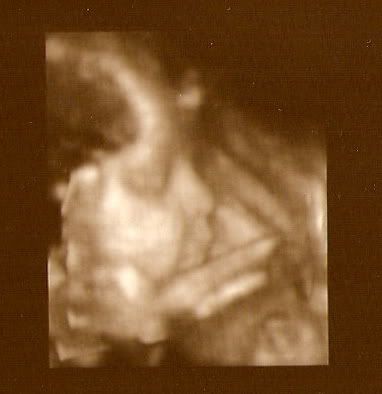 Isn't technology amazing?
She is trying again tomorrow, so hopefully he cooperates then. LOL
I need my dvd and 2 pages of pictures.